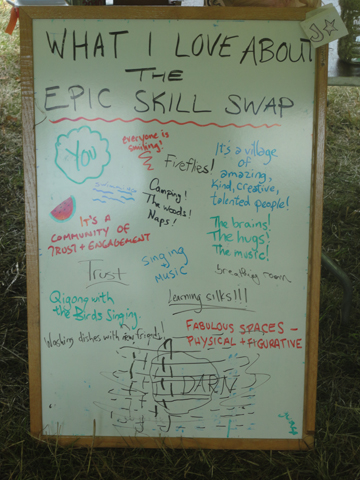 You can reach the Epic Skill Swap organizing team at epicskillswap@gmail.com.
Because the camp is located in a rural setting, mobile signals are limited.  If you need to contact a camper or an organizer during the weekend, You can try calling the Camp Wilmot landline at (603) 768-3350.
The 2017 organizing team is:
Alison Nihart
Annie Winkler
Dana Dwinell-Yardley
Eric Garza
Ethan Hazzard-Watkins
Marvin Warren
Meghan Kallman
Onolee Stephan
If you'd like to receive email updates, join our mailing list.
You can also like us on Facebook!